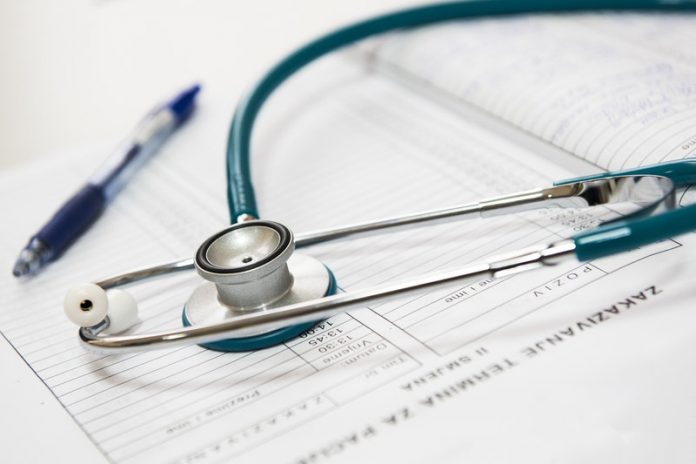 In a new study, researchers found that a new risk calculator tool that uses a mix of variables including age, high blood pressure, and diabetes status can be used to predict accurately whether someone is likely to develop chronic kidney disease within five years.
The risk calculator tool was developed by the Chronic Kidney Disease Prognosis Consortium, a large global collaboration led by researchers at the Johns Hopkins Bloomberg School of Public Health.
Chronic kidney disease is one of the most common chronic diseases, affecting about 10 percent of the adult population globally.
It is also a largely silent disease, detectable with lab tests of kidney function but otherwise, in its early stages, displaying no symptoms or only non-specific symptoms such as nausea and loss of appetite.
Chronic kidney disease is defined as having the blood-filtering capacity by the kidneys below half of normal and is diagnosed and monitored by measuring protein levels in the urine.
It progresses if untreated, and causes a host of problems including the buildup of harmful chemicals in the blood and elevated risk of heart disease and other conditions.
In the advanced stage, known as end-stage kidney disease, artificial blood-filtering (dialysis) or a kidney transplant are the only lifesaving treatment options.
However, if caught early, kidney disease progression can be slowed or stopped with treatments that address kidney-harming disorders such as hypertension and diabetes, and by limiting the use of kidney-stressing substances such as certain antibiotics, NSAID painkillers, and imaging contrast agents.
The new risk calculator is based on an analysis of clinical data from more than five million people around the world.
The researchers found risk equations that identify with high-accuracy individuals who are at risk of developing chronic kidney disease within five years.
This was also true for new clinical populations used to validate the results.
The calculator enables health care providers to determine which patients are most at risk, and thus would benefit the most from preventive interventions.
The team says with the risk equations that we've developed, physicians should be able to determine with high accuracy who will or won't develop chronic kidney disease in the next few years.
The current analyses suggest that they can maintain that accuracy in a variety of clinical settings globally.
One author of the study is Josef Coresh, MD.
The study is published in JAMA.
Copyright © 2019 Knowridge Science Report. All rights reserved.