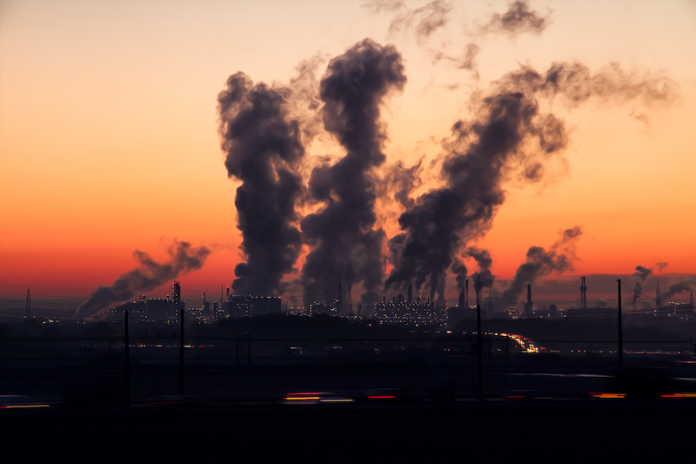 In a new study, researchers found that even a little exposure to the fine particles of air pollution can translate into higher hospitalization rates for many common health conditions among Americans.
The finding suggests that the health dangers and economic impacts of air pollution are much larger than previously understood
The research was conducted by a team at Harvard T.H. Chan School of Public Health.
In the study, the researchers analyzed data on more than 95 million inpatient hospital claims for Medicare beneficiaries, aged 65 and older, from 2000 to 2012.
They also assessed levels of fine particulate air pollution (PM2.5) in the patients' ZIP codes.
Sources of PM2.5 include motor vehicles, coal-fired power plants, and wildfires.
The team found short-term exposure to PM2.5 was linked to hospitalizations for common conditions such as septicemia (serious bloodstream infection), fluid and electrolyte disorders, kidney failure, urinary tract infections, and skin and tissue infections.
In addition, there was a strong link between short-term PM2.5 exposure and hospitalization for a number of other conditions, including heart and lung diseases, Parkinson's disease and diabetes.
The team found each 1 µg/m3 increase in short-term exposure to PM2.5 was linked to an annual increase of nearly 5,700 hospitalizations, over 32,000 days in the hospital, and 634 deaths.
That resulted in $100 million in inpatient and post-acute care costs, and $6.5 billion in "value of statistical life," a measure of the economic value of lives lost.
All of the associations remained consistent even when daily PM2.5 levels were below the World Health Organization air quality guideline.
These findings show the continued importance of assessing the impact of air pollution exposure.
One author of the study is Francesca Dominici, a professor of biostatistics at the school.
The study is published in the British Medical Journal (BMJ).
Copyright © 2019 Knowridge Science Report. All rights reserved.