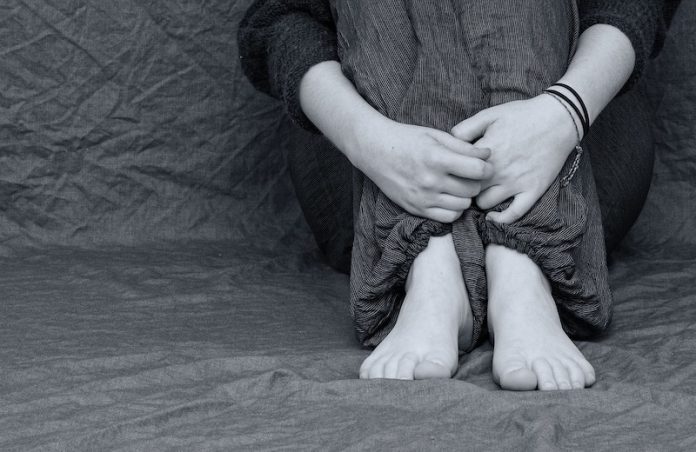 Social anxiety is the fear of being judged and evaluated negatively by other people.
It can cause feelings of inadequacy, inferiority, self-consciousness, embarrassment, humiliation, and depression.
Social anxiety is one of the most prevalent mental disorders, and patients cannot recover completely.
In a new study, researchers found that cognitive therapy can keep its effects more than a year after the end of therapy for patients with a mental disorder.
The therapy even worked well on people who could not be treated by drugs.
The research was done by a Japanese research group (University of Miyazaki and Chiba University).
Previous research has shown that antidepressants are an effective treatment commonly used for social anxiety, but some patients fail to remit following the use of these drugs.
In the study, the team used cognitive therapy to treat patients with social anxiety.
They found that patients who received 16-weeks of cognitive therapy showed a substantial improvement in social anxiety symptoms.
These improvements were well-maintained until the end of the one-year follow-up.
At the one-year follow-up assessment, 85.7% of patients were found to be responsive to the treatment, and 57.1% met the remission criteria.
The finding shows that people suffering from social anxiety could benefit not only from drug treatment but also from psychological treatment.
Cognitive therapy can be of help for them to overcome their problems. Even if drug treatment doesn't work, patients should not give up hope.
The researchers also suggest that social anxiety is a hidden disorder and that many patients are not in treatment.
If people have been having severe distress, avoiding certain social situations, and thus having difficulty in their daily life due to social anxiety, it's time to seek treatment.
The lead authors of the study are Dr. Naoki Yoshinaga and Dr. Eiji Shimizu.
The study is published in the journal Psychotherapy and Psychosomatics.
Copyright © 2019 Knowridge Science Report. All rights reserved.