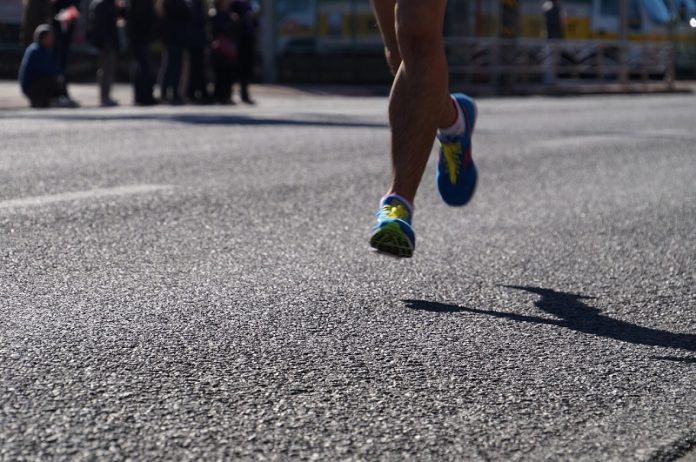 In a new study, researchers found that training for and completing the first-time marathon may help reverse aging of major blood vessels.
They found that older and slower runners benefit the most.
The research was conducted by a team from University College London.
Stiffening of the blood vessels is a hallmark of normal aging. It can increase the risk of stroke and heart disease even in healthy people.
Previous research has shown that compared to their peers, lifelong athletes have biologically younger blood vessels.
In the current study, the team examined whether training for a marathon could modify artery stiffness even in new runners.
They tested 139 healthy first-time marathon runners aged 21 to 69 years.
These people followed a first-time finisher training program and ran an estimated six to 13 miles (10 to 20 km) a week for six months ahead of completing the 2016 or 2017 London Marathon.
Before the participants started training and two weeks after completing the marathon, the team used magnetic resonance imaging (MRI) and ultrasound to scan their heart and blood vessels.
They also measured the fitness, blood pressure and biological age of arteries.
The researchers found that after completing the marathon, the runners' artery stiffness had reduced and the aorta was four years younger than before training.
Moreover, older participants and those with longer marathon finish times had greater reductions in artery stiffness after training.
The team also found that new runners who trained for six months and completed their first marathon had a 4 mmHg drop in systolic blood pressure.
The effect is comparable to the effect of medication and may reduce stroke risk by 10%.
The researchers suggest that people don't have to be an elite athlete to gain the benefits from marathon running,
The benefits may be greatest in older and slower runners. If people can complete training and get to the finish line, they may rejuvenate their heart and arteries.
One author of the study is Dr. Anish Bhuva, a British Heart Foundation Fellow at University College London.
The study was presented at EuroCMR 2019, a scientific congress of the European Society of Cardiology (ESC).
Copyright © 2019 Knowridge Science Report. All rights reserved.