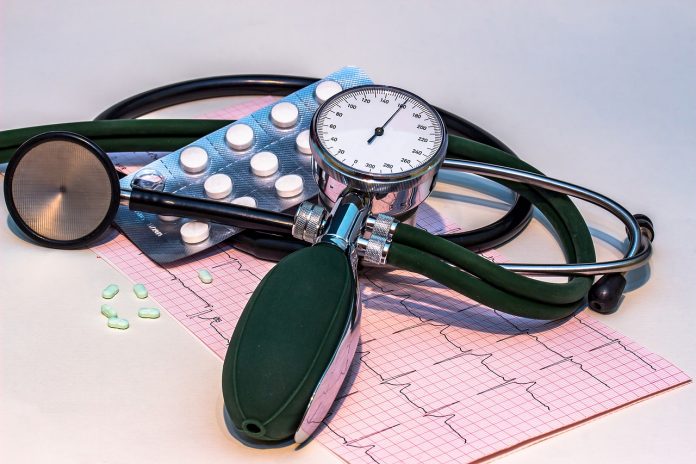 Recent research has shown that people whose blood pressure is only a bit high may have a higher risk of dementia.
In the study, researchers examined over 10,000 civil servants. They aged between 35-55 in 1985, had their blood pressure measured in 1985, 1991, 1997 and 2003.
The researchers examined the link between dementia and blood pressure at age 50, 60 and 70.
They found that 50-year-olds who had blood pressure that was higher than normal but not high blood pressure were at a higher risk of dementia.
Even participants did not have heart or blood vessel-related problems, the risk was still higher.
Previous studies have found that raised blood pressure in midlife (35 to 68 years old) is linked to a higher risk of dementia in later life,
In this study, the team found that people who had a systolic blood pressure of 130 mmHg or more at the age of 50 had a 45% greater risk of dementia than people with lower systolic blood pressure at the same age.
In addition, this link was not seen at the ages of 60 and 70.
The link was also seen in people who had no heart or blood vessel-related conditions during the follow-up period.
These people had an increased risk of 47% compared to people with systolic blood pressure lower than 130 mmHg at age 50.
Diastolic blood pressure was not linked to higher dementia risk.
The findings confirm the detrimental effects of midlife high blood pressure for the risk of dementia.
It also suggests that at age 50, the risk of dementia may be higher in people who have raised levels of systolic blood pressure.
The researchers explain that high blood pressure is linked to silent or mini-strokes and damage to the white matter in the brain.
White matter contains many of the brain's nerve fibers and the damage may restrict blood supply to the brain.
The 2017 guidelines from the American Heart Association, the American College of Cardiology and nine other health organizations suggest the threshold of high blood pressure is 130/80 mmHg for all adults.
Maintaining healthy blood pressure in middle age is important for both your heart and your brain later in life.
The first author of the paper is Dr. Jessica Abell.
The study is reported by the European Society of Cardiology and published in the European Heart Journal.
Copyright © 2019 Knowridge Science Report. All rights reserved.