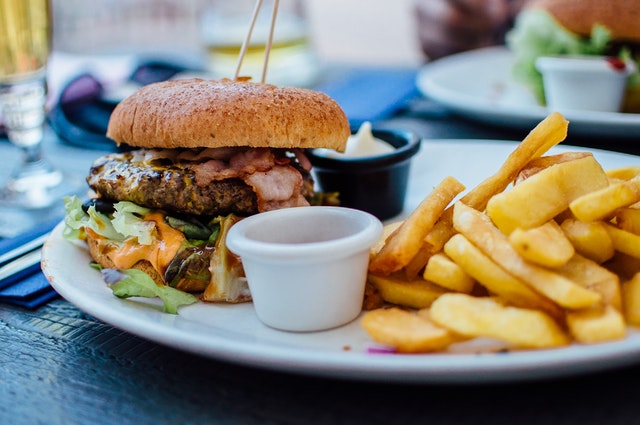 A new study has shown that poor mental health is linked to poor diet quality.
It found people who ate more unhealthy food were more likely to report psychological distress compared with people eat a healthier diet.
Previously, scientists have found that eating too much sugar is linked to bipolar disorder.
In addition, eating fried foods or foods contain too much sugar and processed grains is linked to depression.
In the present study, the researchers examined data from more than 240,000 telephone surveys conducted between 2005 and 2015.
It is part of the multi-year California Health Interview Survey (CHIS).
They found that nearly 17% of California adults were more likely to suffer from mental illness.
Among them, 13.2% had moderate psychological distress and 3.7% had severe psychological distress.
The results suggest that dietary interventions for people with poor mental health need to focus on young adults, people with less than 12 years of education, and obese people.
The finding is in line with other research in other countries that have found a link between mental illness and unhealthy diet choices.
These studies may have big implications for treatments in behavioral medicine.
Future research needs to have a closer look at the role of diet in mental illness and see if healthy food choice could improve mental health.
The team warns that the link between poor diet and mental illness is not a causal relationship.
The study lead author is Jim E. Banta, Ph.D., MPH, associate professor at Loma Linda University School of Public Health.
The research is published in the International Journal of Food Sciences and Nutrition.
Copyright © 2019 Knowridge Science Report. All rights reserved.
Further reading: International Journal of Food Sciences and Nutrition.